Regular AC Tune-Ups Can Significantly Extend Your HVAC System's Lifespan
How well your home air conditioner works depends on whether or not you receive regular preventative air conditioner maintenance services. AC units that are not properly maintained do not run efficiently, costing you valuable energy and money. In addition, well-maintained air conditioning units last longer.
X-Treme Temp Heating and Cooling can assist you with any air conditioning service maintenance questions. All it takes is a quick check-up in the early Spring each year to extent the life of your home AC system!
X-TREME TEMP Heating & Cooling, LLC
Your Comfort Matters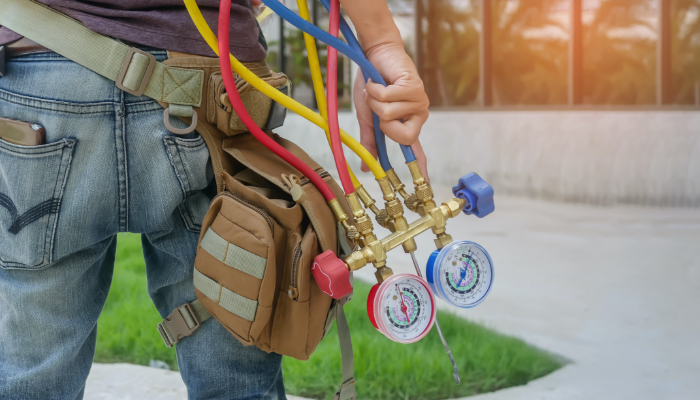 WHAT NEEDS TO BE INSPECTED
Proper maintenance on an air conditioner starts with replacing air filters. A dirty or clogged filter could cause the unit to run between 5 and 15 percent less efficiently. Clogged filters could also impact the unit by allowing dirt to infiltrate the evaporator coil, affecting its heat-absorbing capacity.
While replacing an air filter helps keep the evaporator coil clean, over time dirt still manages to infiltrate a system and get into the coil. Evaporator coils should be checked annually and cleaned if necessary. Outdoor condenser coils should also be inspected and cleaned of dirt and debris regularly as well.
The aluminum fins on the coils should also be checked when maintaining a system, as air flow could be blocked if they become bent. The coil fins can be straightened with a fin comb.
MAINTENANCE SERVICES BY X-TREME
While certain home maintenance services are important, some air conditioning maintenance services require a professional. At X-Treme Temp Heating and Cooling, LLC, we provide a thorough inspection of your unit, which includes a check of:
The unit and wiring for any damage

Any presence of air leaks

Thermostat

Power voltage

Refrigerant pressure
Inspections include a detailed assessment of the unit and a written estimate if any air conditioning repair needs to be handled. Our preventative AC maintenance services ensure the long life of your air conditioning unit.
Our AC maintenance technicians are highly skilled and certified in EPA as well as HVAC standards, and are dedicated to providing honest, affordable, and reliable service to Meriden, Wallingford, Southington, and the surrounding areas.
Call X-Treme Temp Heating and Cooling today at (203)-815-6851 and schedule your annual air conditioning system maintenance.