Contact us for water heater replacements
At X-Treme Temp Heating and Cooling, LLC, we not only specialize in HVAC needs but in water heaters as well. When your water heater is having problems or needs to be replaced, call X-Treme at (203) 815-6851 for friendly and reliable service to get your water heater up and running smoothly again.
X-TREME TEMP Heating & Cooling, LLC
Your Comfort Matters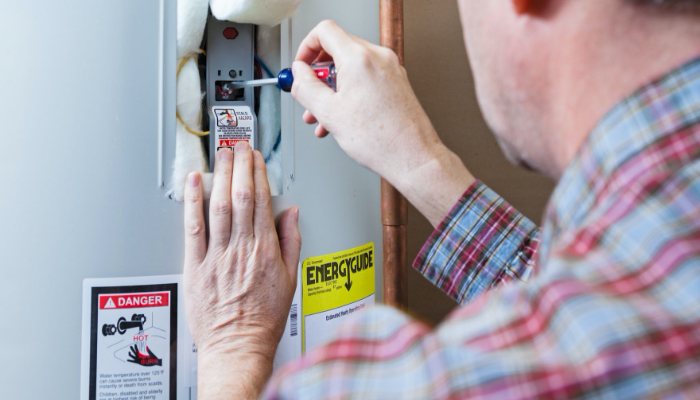 TYPES OF WATER HEATERS
X-Treme Temp Heating and Cooling, LLC provides different types of water heaters to best suit your needs. We can help you decide on the best water heater for your home. The types of water heaters we provide include:
Conventional storage water heater: These are more standard water heaters that provide a storage tank of hot water.
Tankless or demand-type water heater: This type of water heater heats the water directly when you need it.
When choosing a water heater, it is important to consider many factors, such as:
Fuel type, availability, and cost: The energy source you are using will affect which water heater works best for you.
Size: You want a unit that will provide your household with enough hot water.
Energy efficiency: You want a water heater that maximizes your energy and cost savings.
Cost: How will the cost of using an energy efficient model offset the price of the new unit?
X-TREME TEMP WATER HEATER SOLUTIONS
Why should people choose X-Treme over another heating and cooling company? Based on our core values you will receive the best experience for your heating and cooling needs. At X-Treme Temp Heating & Cooling, LLC, your comfort matters as we are committed to giving our customers the BEST quality of care.
If you have questions about your water heater, we are more than happy to help. Our team will provide you with knowledgeable advice on if a repair or replacement would be more beneficial. We can also assist with issues and offer solutions to any problems you have with your current water heater. If you are considering a new water heater we are happy to provide you with options on new units and accurate price estimates. Call X-Treme Temp Heating and Cooling, LLC at (203) 815-6851 today.