Trust X-Treme for Your Heating System Replacement
If your home heating unit, furnace or boiler has been acting up or stopped working altogether, it might be time to consider a new HVAC system to heat your home. X-treme can help you determine whether or not a furnace replacement or new installation would be beneficial, and if so, what type of heat pump, boiler or heating system would work best for you and your home.
X-TREME TEMP Heating & Cooling, LLC
Your Comfort Matters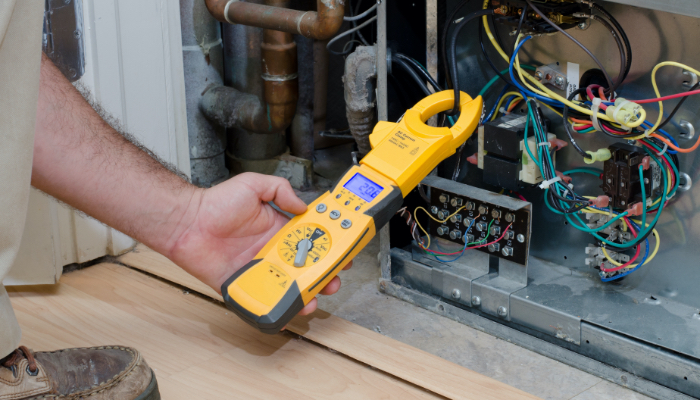 SIGNS YOU MIGHT NEED A NEW FURNACE, BOILER or HVAC SYETEM
There are certain signs to look out for that might indicate you need your heater replaced:
No warm air is being produced by your heating system.

There is air coming out, but the warm air flow is weaker than it should be.

The HVAC unit is making unusual loud noises.

The heater is close to the end of its life cycle. Furnaces typically last between 15 to 20 years.

The heater has required too many repairs. If you are calling for heating system repair service more often, it could be most cost efficient to replace your system.

If the unit requires a costly repair, it might be worth it to invest in a new model, especially considering the long-term cost savings of using a more energy-efficient model.
HVAC Replacement & Installation FAQs
How much does it cost to replace the heating system?
The typical price range for gas furnaces is $4500–8000. The price range for electric furnaces is $4000-$7000. It costs between $13,000 and $20,000 for hybrid heat (a gas furnace and a heat pump) Among the things taken into account for the total cost are:
the home's size

the number of floors or stories in the house

window positioning

where it will be installed

needs for comfort and efficiency

furnace type
Do you need a permit to replace a furnace in CT?
According to the Connecticut State Building Code, a Heating, Venting, and Air Conditioning Permit (Mechanical) is required for the assembly, modifications, restoration, relocation, replacement, or addition to use or maintain components, equipment, or systems. Duct Systems, Heating Systems, Air Conditioning Systems, Exhaust Systems, and Refrigeration Systems are examples of work that requires a Mechanical Permit.
Can I replace my furnace myself?
Installing a furnace is not as simple as installing a wall heater. Electric and gas furnaces both require safe installation by a trained professional. A faulty installation can cause severe injury or even death. If you still believe that installing your own furnace is a good idea, take a look at gas line explosions online.
Each state has its own rules and regulations regarding home improvements, which include installing items such as heaters, furnaces, hot water heaters, and so on. Most areas require permits for certain projects, so contact your local heating and power authority to find out if it is legal to install your own furnace in your home. Even if you decide to go it alone, it is strongly recommended you have a professional check out your work. This will ensure that you and your family can maintain their safety.
HEATING UNIT REPLACEMENT SERVICE AT X-TREME TEMP
If you do need a furnace replacement, X-treme Temp Heating and Cooling can help. We provide high quality furnaces, boilers and heat pumps installed by experienced heating technicians who will have your new HVAC unit up and running in no time! Our heating installation team members are EPA and HVAC certified and will install your unit the right way, ensuring your heating system runs efficiently and effectively all winter long.
Why should people choose X-Treme over another heating and cooling company?
Based on our core values, you will receive the best experience for your heating and cooling needs. At X-Treme Temp Heating & Cooling your comfort matters as we are committed to giving our customers the BEST quality of care.
Call us at (203) 815-6851 for your heater replacement today.