Local Wallingford Heating & Boiler Repair Services
When the temperature drops and your heater stops working, it can be a real hassle. Our professional HVAC repair company can help ensure you stay warm this winter if your furnace or boiler needs to be fixed.
X-TREME TEMP Heating & Cooling, LLC
Your Comfort Matters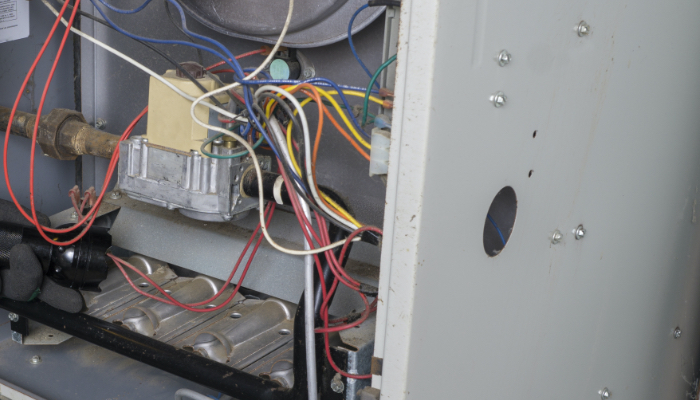 COMMON HEATER, FURNACE & BOILER SYSTEM REPAIRS
Your heater works hard, especially during those northeastern winters.
Some common HVAC repair problems include:
Clogged or dirty air filters: If the filters are dirty, it is very difficult for your system to circulate air throughout your home.
Broken thermostat: It is nearly impossible to maintain your desired temperature when using a faulty thermostat. Avoid fan issues and keep your home comfortable at all times!
Faulty ignition control or pilot light: The ignition control and pilot light (for gas heaters) allow your furnace to provide heat. If they go out, your house might not be heated.
Not enough or no heat: If your house is not getting warm then it could be a thermostat, gas, or power-related issue.
Cycles frequently: A heater that is constantly cycling on and off could indicate a broken thermostat, clogged filter, or improper airflow.
Loud noises: Any abnormal squeaks or rattling could indicate a mechanical problem.
Blower continuously running: If the blower runs constantly it could be a broken or faulty limit switch.
How much does it cost to repair a furnace?
Depending on furnace repair needs, the cost of furnace repair normally ranges between $200 to $1000. These costs can change drastically based on what type of furnace you have, the age of your furnace and the extent of repairs. For example, a simple blower motor repair can cost between $150 and $450, while total blower motor replacement can cost up to $2,000, depending on the model. So, costs for repairs can vary greatly. 
X-Treme Temp will run a full diagnostic of your system for only $119 plus tax.
Can heat exchangers be repaired?
No. It is simply not safe to repair a heat exchanger. If your heat exchanger is cracked it must be replaced, or the furnace must be replaced. Cracks in the heat exchanger might cause carbon monoxide leakage over time. Maintain a carbon monoxide detector in the vicinity of your furnace.You do not want to risk letting carbon monoxide exhaust out into the living area.
Why would a furnace suddenly stop working?
It depends on the type of furnace you own as to what the problem may be. If you have a gas furnace it most likely will be a problem with the igniter/pilot light going bad. It could also be that you are out of gas or have issues with the thermostat. If you have an oil furnace it could also be a thermostat issue or that you are having an issue with the oil. 
Across the board, dirty air filters are frequently to blame for an inefficiently functioning furnace. Because air filters catch dust, grime, and debris, they can limit or block crucial air movement over time, scorching the heat exchanger and preventing your furnace from operating properly. Make sure you change your filters at least once every 90 days, and more frequently if you have pets or family members with respiratory problems.
Why is cold air coming out when the heat is on?
Check the furnace filter and turn off the furnace at the thermostat. If the filter is dirty, replace it. You may need to contact a specialist to assist you with resetting the furnace. Filters should be replaced every three months or as directed by the manufacturer's instructions. 
It may also be that the burner is off on reset if you have an oil furnace. If you have a gas furnace there may be a problem with the ignition.
CALL X-TREME TEMP FOR EMERGENCY FURNACE REPAIR SERVICE
Our family and veteran-owned company has been specializing in heating repairs for years. Our diagnostic technicians are highly trained to professionally handle any HVAC repair that comes their way, providing fast, affordable, and trustworthy service.
We are available 24 hours a day for emergency furnace repair service.
All inspections performed will include a detailed assessment and written estimate, keeping you well informed of any work that needs to be done and an upfront cost evaluation so that there aren't any surprises. We are dedicated to the comfort of our customers, and losing heat in the middle of winter just won't do.
Call us today at (203) 815-6851 for any heater, furnace or boiler repair problem you might have. We also can provide new furnace installations and repacement when repairs become too expensive and no longer make sense. .